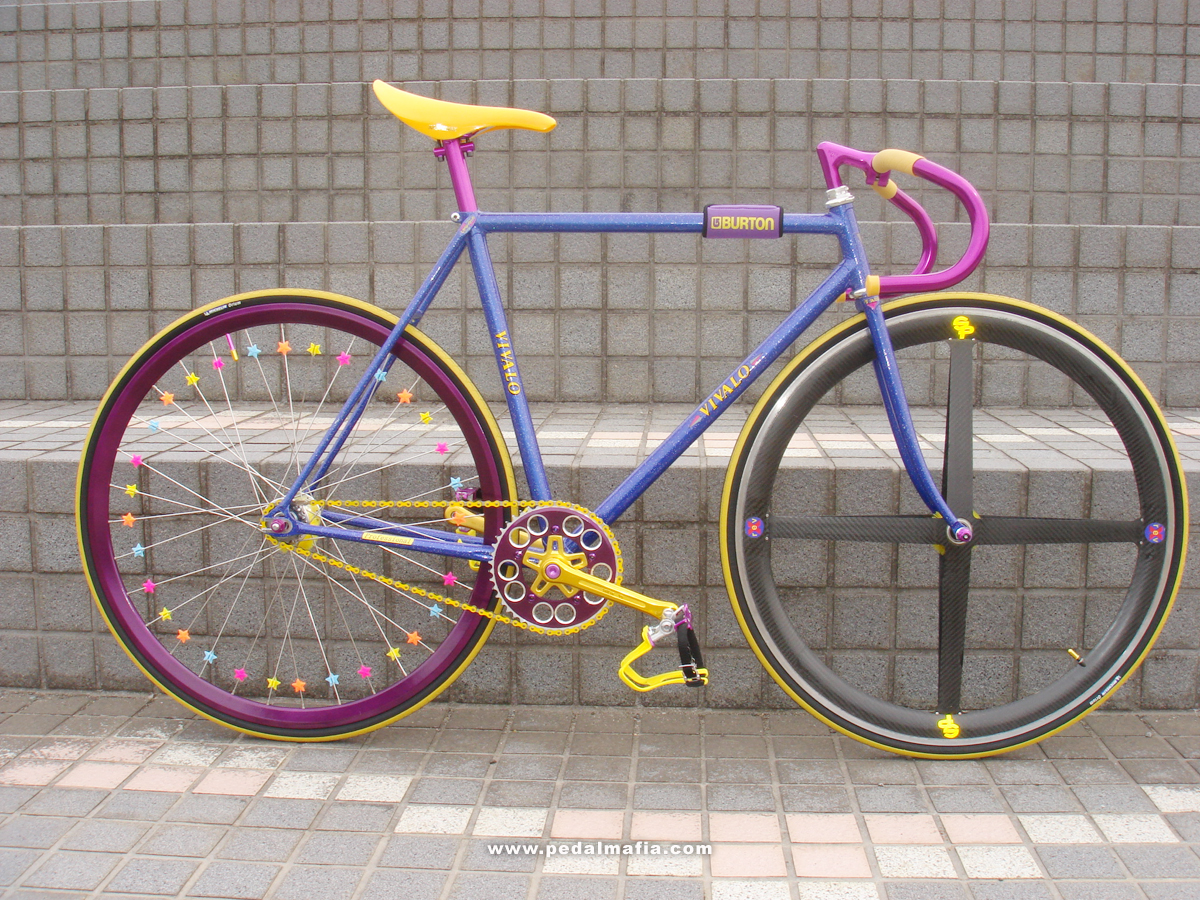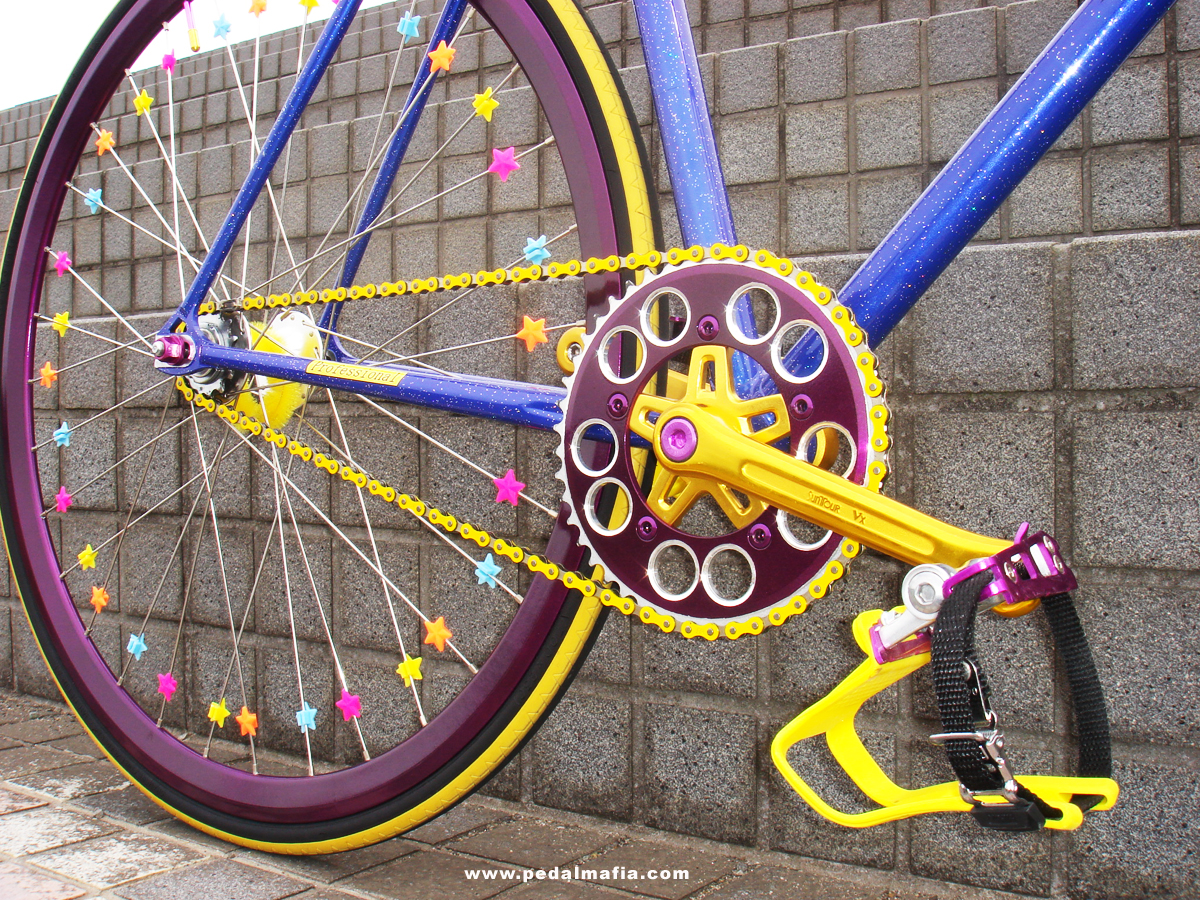 The new bike I'm building won't be as colorful as this, but it is surprisingly close...
my wheel set is white
(with white hubs and white spokes and silver braking surface), I'm getting pink tires (they have yellow tires on this one),
my chain ring and crank set are both purple
like the chain ring and pedals on this bike), my riser bars are pink like that, the handlebar stem is black, my brake levers are annondized that color purple/magenta and black, my pedals are clear purple (but I haven't found the right straps just yet, though I do have pink plastic cages a lot like these yellow ones to put on for the meantime if I need),
I have a holographic saddle
(still need a seat post, can't decide whether to match it to the handlebar stem or not), a purple chain, and my frame is a teal Centurion with light pink and light yellow triangles going in and out of the logo on the down tube. I might go with yellow brake cables, but have been kind of doubting that, and seeing this makes me doubt it even more. I am also indecisive about handlebar grips. I almost have a whole bike!
This reminds me...I wonder where I put my pink and purple star spokey dokes...yes, I really have them. They look exactly like the ones on this bike, only they are only pink and purple.
bike via [
PEDAL MAFIA
]